PRASHNOTTARA RATHNAMALIKA OF
SHANKARACHARYA
WHAT CANNOT BE CLASSIFIED AS TRUTH OR FALSE ?
ANS:
MAYA(ILLUSION)
UPADESHA SAHASRI OF SHANKARACHARYA
--
79. The self is regarded as the doer of everything though It
is a non-doer. It is pure. It runs ahead of those that run, though
it does not move at all. It appears to be many though unborn.
For It possesses all power by Maya.
ATHMA SAKSHATHKARA PRAKARANAM OF
SARVA JNANOTTARAM--SLOKA 47
WHETHER GOING FORWARD OR RETURNING
I AM NOT THE ONE THAT MOVES
FORWARD OR BACK. WHEN ENQUIRED INTO
THERE IS NO GOING OR COMING,
IN THE EVER CHANGING DHARMA OF
PRAKRITI
THE CAUSE OF ILLUSIVE(MAYA) CREATION
,
I NEVER WAS IMMERSED, NOR AM I NOW
AS PER SRI SWAMY SIVANANDA
--
BIRTH & DEATH ARE TWO ILLUSORY SCENES
IN THE DRAMA OF THIS WORLD :
REALLY NO ONE IS BORN,NO ONE DIES,
NO ONE COMES, NO ONE GOES,
IT IS Maya's JUGGLERY,
IT IS PLAY OF THE MIND :
BRAHMAN ALONE EXISTS.
SAINT KABIR'S DOHA SAYS
--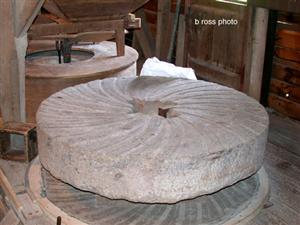 Chalti Chakki Dekh Kar, Diya Kabira Roye
Do Paatan Ke Beech Mein,Sabit Bacha Na Koye
Watching the grinding stones, Light Kabir Cries
Inside the Two Stones, no one survives
Kabir
sees the grinding stones as
MAYA & MIND
.
Jnani Kabir
vehemently tells, in this moving mill
no one is able
to escape from
the clutches of their
grip.
Whoever enters this duality is crushed, no
one survives.We have to conquer
MAYA & MIND
,
see DIVINITY
every where
.
WE HAVE TO APPRECIATE MORE THAN CREATION THE
STRONG GRIP OF MAYA UNDER LYING, HIDDEN IN IT,
FROM WHICH GOD HAS ENSURED THAT NOBODY
ESCAPES.
IN OUR LIFE WE HAVE SEEN ONLY ONE OR
TWO SOULS WHO ARE NOT HELD IN THE CLUTCHES
OF MAYA. SO YOU CAN IMAGINE HOW DIFFICULT IT IS
TO ESCAPE IT.
MOST SURPRISING THING IS SO CALLED '
GURUS',
'SANYASIES'
WHO ARE SYMBOLS OF DISPASSION &
WEARING SAFFRON CLOTHES HAVE NOT ESCAPED IT.
SO OUR EARNEST REQUEST TO THOSE WHO ARE
SERIOUS IN PURSUING SPIRITUALITY IS TO TACKLE
MAYA & ESCAPE IT. ALL OTHER THINGS ARE
COMPARATIVELY EASY LIKE YOGA,MEDITATION,
CONTROL OF LUST ETC.
'MAYA PANCHAKAM' OF SHANKARACHARYA
Nirupam anithya niramaskhepya khande
Mayi chithi sarva vikalpanadhi soonye,
Ghatayathi Jagadheesa jeeva bhedham
Thwagathitha ghatanaa patiyasi maya. 1
1. Maya, which is adept at making the impossible happen, superimposes on me (the Atman) who am in reality pure Consciousness, who am incomparable (because the
Atman is the only
reality and there is therefore nothing else with which it can be compared
), who am eternal, partless, unlimited by space, time and other objects,
in whom there is no differentiation
whatsoever, the distinctions in the form of
the world, God and the individual soul.
*
(
Explanation for
*INDIVIDUAL SOUL, WORLD & GOD, please see at the end.)
Sruthi satha nigamatha sodhakan
Apyahaha dhanadini darsanena sadhya,
Kalushayathi chathush padadhyabhinna,
Na ghatitha gatana patiyasi maya. 2
2. Maya, which is adept at making the impossible happen, makes even those who have mastered the Vedas and the Upanishads
behave no better than four-legged animals
by
tempting them with wealth and possessions. What a pity!
Sukha chidha kanda vibodhamadwitheeyam,
Viya danaladhi vinirmathe niyojya,
Bhramayathi bhava sagare nithantham,
Thwagathitha ghatanaa patiyasi maya. 3
3. Maya, which is adept at making the impossible happen, makes the Atman which is of the nature of Bliss and pure and infinite Consciousness and is without a second, identify itself with the body made up of the elements, namely, ether, air etc., and whirl intensely in the ocean of transmigratory existence(repeated BIRTH-DEATH cycle)
Apagatha guna varna jathibhedhe,
Sukhachithi vipra vidadhyaham akruthim cha,
Sphutayathi sutha dara geha moham,
Thwagathitha ghatanaa patiyasi maya. 4
4. Maya, which is adept at making the impossible happen, creates in the pure Bliss-Consciousness which is
devoid of attributes such as caste, creed
and the like, the notion of
'I'-ness,
of
looking upon oneself as a Brahmana, Vaisya,
etc., as well as
attachment to son, wife
and home.
Vidhi hari hara vibhedha mapya khande,
Batha virachayya budhaana api prakamam,
Bramayathi hari hara bhedha bhava,
Nagathitha ghatanaa patiyasi maya. 5
5. Alas! Maya, which is adept at making the impossible happen, creates in
Brahman which is homogeneous, without any parts,
distinctions such as Brahma, Vishnu and Siva and thereby
perplexes even the learned by making them look upon Brahma, Vishnu, and Siva as different from one another.
*INDIVIDUAL SOUL, WORLD & GOD
Individual soul,
the world & God
appear to be different from one another only because of the limiting adjuncts. Intrinsically, there is neither difference nor identity among them, for all the three are in essence Pure Consciousness, homogeneous like a lump of salt. When the unconditioned Self has,
as the limiting adjuncts, the body and organs which are characterized
,
it
by ignorance, desire and action
is called
the transmigrating
INDIVIDUAL SOUL
.--
JEEVA
. When the limiting adjunct is the power of eternal and unlimited knowledge, which is Maya, the same Self is known as
ISHWARA(conditioned by MAYA)or MAYAVI,
who is the antaryaamin or Inner Controller of the whole
WORLD(MAYIKAM
). The same Self, free from all limiting adjuncts, is
FORMLESS
GOD(BRAHMAN).